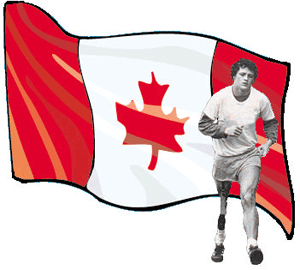 Many of our teacher and their classes run on a regular basis to improve their health and fitness.  Today was different; today we ran for a bigger purpose.  For National School Run Day and the Terry Fox Foundation, rather than running for ourselves, we ran for others.  We ran for all those who have been touched by cancer: those who have lost, those who have fought, and those who have defeated cancer.
Today, I ran…
for my Uncle Wayne, who lost his life to cancer in 2005.
for my friend Kari Bell, who lost her life-long battle with many forms of cancer in January.
for my dog, Ozzy, who lost his battle with cancer in February.
for two of our teachers who have battled cancer this past year
for Andrew Vaydo, a former student and player, who lost his battle with lymphoma in July
Today we ran… but this is not enough.  More importantly, tomorrow and for the rest of our lives we need to continue to support the fight that will one day end cancer.
To donate to Kent Elementary's Fundraiser for the Terry Fox Run Foundation, click here.
Special thanks to all the students, staff, parents, and community members for bringing in donations and working together for a great cause.