Note:  The opinions expressed on this blog are solely of my opinion and not the opinions of my school or district.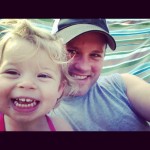 Currently working as a school principal at James Hill Elementary School in Langley, BC. Previous to this, I was principal at Kent Elementary School in Agassiz, BC.  I have spent my career working with students as a high school physical education, math, and science teacher, an intermediate teacher, an elementary vice-principal, as well as a high school volleyball, rugby, track, and basketball coach.
I am a husband to a wonderful wife who runs her own dance studio; I am a proud father of twin girls.

Why "The Wejr Board"?        Growing up, people often made fun of my last name (pronounced Weej-er) and one of them was Weejee (Ouija) Board… which then transformed into Wejr Board… now, one of my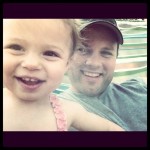 passions is discussing the 'future' of education so why not use the Wejr Board to do this?
I look forward to participating in the conversations that arise from this blog.  If you agree or disagree with my blogs, please leave comments as this keeps the dialogue going and encourages more learning for me.

Connect with me through my about.me page.
Follow me on Twitter @ChrisWejr
My Experience in Education:
completed K-12 schooling in Hope, British Columbia – graduated from Hope Secondary School (1994)
attended University of Victoria from 1994-2000 – Bachelor of Education (PE, Biological Sciences)
Taught at Brookswood Secondary School in Langley, BC (gr. 8-12) from 2000-2007 (PE, math, science)
Coached volleyball, basketball, track; started and directed the South Langley Volleyball Club
attended University of British Columbia from 2006-2008 – Masters of Education (Educational Leadership)
Worked as Vice Principal of Kent Elementary in Agassiz, BC (K-6) from 2007-2009 (taught grades 5-6)
Participated in the BC Educational Leadership Council seminar series – 2007-2008
Currently working as Principal of Kent Elementary and teaching reading with primary students